Dear educational supplier...
Our team spent years in the classroom. As teachers, we were senior leaders and middle leaders. We taught in a variety of different schools, each with different needs. We delivered great results and inspiring learning experiences for children from diverse backgrounds.
In our schools, we benefitted from excellent resources, reliable services and effective CPD.
Not all schools are that fortunate. Not all children get the best opportunities.
That's why we launched ESM Inbound. We have combined our experience as teachers with our expertise of inbound marketing to help our clients bring first-rate products and services to schools.
If you want to get your product into more schools, to benefit more teachers and children, then we would be delighted to become your marketing agency.
Best wishes,
John Kelleher & Lucy Seymour
ESM Inbound's Directors
Meet our team
Our senior team leads ESM Inbound and our clients through a range of edu-marketing strategies and tactics. If you choose to work with us, then these are the people that you'll be speaking to on a regular basis.
John Kelleher: Director of Growth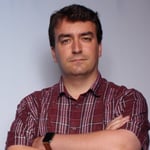 John is one of the owners at ESM Inbound and obsesses over the point where education, marketing and sales collide. He spent more than ten years working in schools, holding roles as varied as music teacher, religious studies teacher, CPD provider, Saturday school supervisor, assistant headteacher and caretaker.
When he's not working on education-marketing strategies, John can usually be found tinkering with technology or watching pretty much any science-fiction movie he can find.
Lucy Seymour: Director of Operations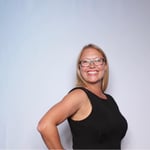 Lucy is ESM Inbound's co-founder and Director of Operations. Lucy left teaching to launch the agency in 2016, and is our most experienced teacher. With 12 years in the classroom behind her, including 10 years as a middle leader, Lucy is no stranger to the challenges faced by teachers and schools! In her role as Director of Operations, Lucy works with the whole ESM team to ensure that all our projects are running smoothly.
Lucy's passions are languages and food, and pretty much any combination of the two. When she's not steering the ESM Inbound team, Lucy can be found either pouring over a recipe book or brushing up on the lingo for her next trip abroad. Lucy is also a huge Harry Potter fan and proud Hufflepuff.
Anna Kaine: Senior Content Strategist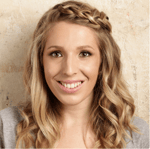 Anna has worked as a copywriter and editor in the education, charity, homewares, fashion and travel industries. Her passion has always been education and, before becoming a content strategist, she was a secondary school English teacher for five years. She loved working with young people and now enjoys helping schools to find the best resources.
In her spare time, Anna takes part in short story competitions and won first prize in a national writing contest when she lived in Australia. She enjoys upcycling old furniture, and painting oriental-inspired designs on the pre-loved pieces she finds.
Beth Harper: Associate Content Strategist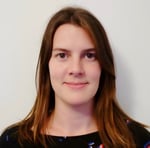 Beth Harper is a primary school teacher who has worked in urban schools in London and Bristol. She specialises in Early Years and studied for her PGCE at Goldsmiths College, London. Throughout her teaching career she has worn many hats; NQT mentor, year-group leader, subject leader for dance, music, SMSC, philosophy and history and a school governor. She is currently studying for an MSc in Education at the University of Bristol and is considering her dissertation topic for next year. Beth writes content for our ESM clients, providing up-to-date insights into the classroom.

When she is not teaching, writing or studying Beth is a keen gardener and flower arranger. She plays piano, sings and has recently started cello lessons - she has hopes to start an Alanis Morrissette tribute act soon.
Aimee Heywood: Associate Content Strategist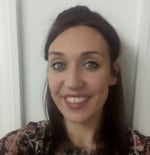 Aimee is an Associate Content Strategist and has worked as a secondary English teacher, key stage four coordinator and associate lead teacher for six years. She thoroughly enjoys creating accessible and engaging resources that save teachers time whilst giving students the best possible opportunity of success. Her real passion has been raising student aspiration and participation in extra-curricular activities, having arranged a series of student debate competitions while supporting with speech drafting and delivery.

In her spare time, Aimee writes stories, poetry and revision songs, she plays the mandolin (quite badly), loves the theatre and regularly drags herself to gruelling gym classes in the sincere hope that she will one day enjoy them.