Do you want to work where
Everybody Smiles More?
Discover why our people love working at ESM Inbound.
When we launched ESM Inbound in 2016, our goal was to create an environment where people were delighted that they chose to work at the agency. This is what led to our Everybody Smile More mission.
In 2021, we've grown to be a fifteen-person agency with team members in three different countries. We're looking to add more people to our team as we strive to achieve our vision of being the agency of preference for scaling and enterprise-level companies by the end of 2029.
If you think you can do world class work with a smile on your face, then we want to hear from you.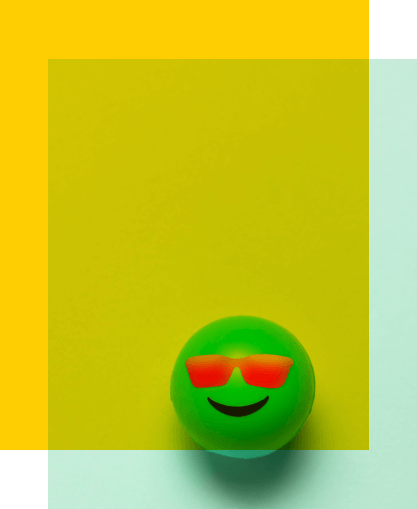 What do our employees say about working at ESM Inbound?
We run a regular survey to check how our team members feel about working at ESM Inbound. The survey is completely anonymous so that people can feel free to let us know exactly how they're feeling.
Here's a selection of some recent responses:
The work is fun, engaging and I'm given independence but also the support I need.
Great people, supportive management, ample opportunity.
Grateful to have a job where the boss really cares.
We have got a fantastic team full of fun, talented people.
I love the team's can do attitude.
Glad to work with a great team.
This is the best agency that I have ever worked for.
Amazing team, amazing boss.
I love working at ESM Inbound. The team is top notch and it's great to work with such a talented group of professionals.
I get to work on a variety of projects.
Working with wonderful, supportive people that create such a happy environment to work in.
It's great to see so many happy customers thanks to our talented team.
I love what I do and I love the people I work with.
Private medical insurance
Exceptional maternity & paternity package
Unlimited access to Udemy for Business
Never work between Christmas & New Year
Competitive sick pay policy
Active & varied social calendar
100% remote work forever for client-facing roles
Front-End Developer
Salary range: £45,000 to £55,000 Closing date: 15/04/22
Digital Marketer
Salary range: £32,000 to £36,000 Closing date: 08/04/22
UI/UX Designer
Salary range: £35,000 to £45,000 Closing date: 31/03/22
Demand Generation Consultant
Salary range: £22,000 to £29,000 Closing date: 15/04/22
Executive Assistant
Salary range: £28,000 to £29,000 Closing date: 31/03/22