Beat Goes On was looking to overcome a sector-wide marketing challenge
Beat Goes On is a provider of musical body percussion and samba drumming workshops for schools. This primary revenue stream is augmented by continuing professional development for teachers.
As an educational supplier, Beat Goes On finds itself working in three of the hardest hit areas of the school funding crisis. Schools throughout the UK are facing a fall in real-terms budgets and continually rising costs. Headteachers have no choice but to make difficult decisions. Some of the worst hit areas have been:
extension activities
teacher CPD
the arts
Essentially, the three areas in which Beat Goes On operates.
When Beat Goes On first came to us, this challenge was further compounded by uncertainty surrounding funding for music education hubs. The government hadn't announced their funding agreement for April 2017, which led to very cautious spending habits for MEHs across the country.
How ESM Inbound helped Beat Goes On to grow
First approaching ESM Digital Marketing in March 2016, Beat Goes On was looking for assistance with an overall strategic plan. Their Director, Ollie Tunmer, knew that he needed to work with an organisation that understood both marketing and education.
For Beat Goes On, this expertise was particularly attractive. Working in music education, it helped that ESM has a former music teacher on the team.
As ESM does with all our clients, we started by mapping out customer personas, an ideal buyer profile and the buyer's journey for Beat Goes On.
The Awareness Stage of the Buyer's Journey
Ollie Tunmer, Beat Goes On's Director, already had an excellent reputation as a workshop leader but this was a new brand entering a shrinking market. Reviewing the Buyer's Journey, it was important to launch a marketing strategy focused on the Awareness stage.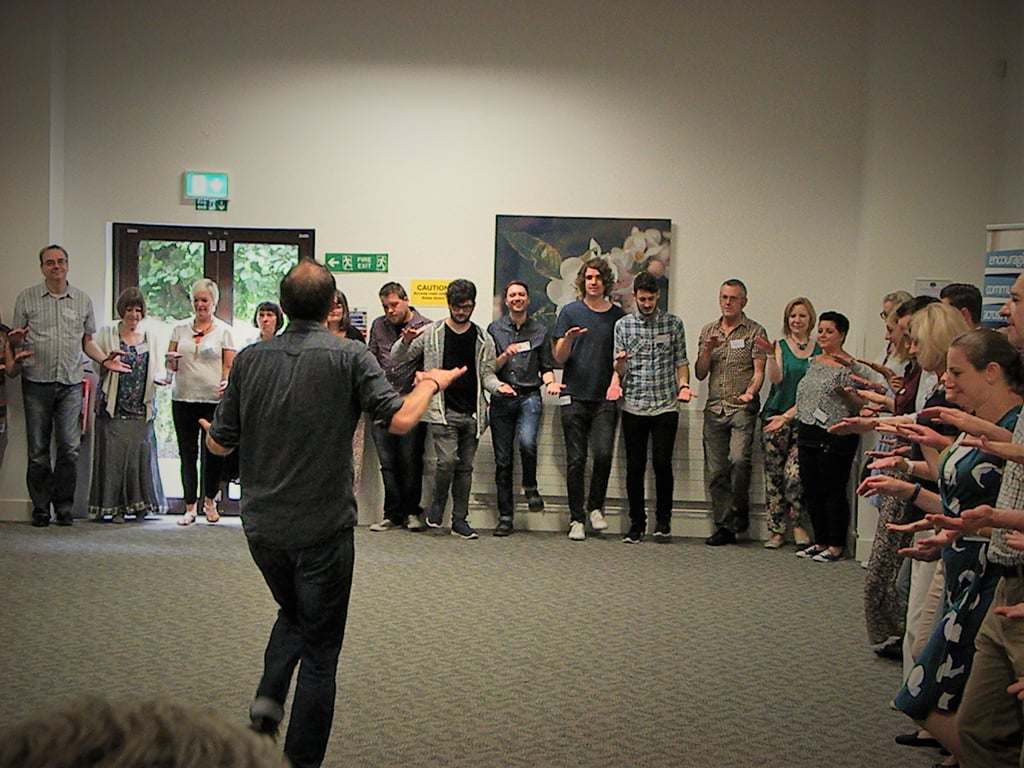 The problem Beat Goes On's audience needed to solve
In the Awareness Stage, potential buyers know they have a problem but they haven't fully defined it. For Beat Goes On, the audience's problem was:
delivering high-quality musical activities with limited resources
finding cost-effective musical workshops to enrich pupils' experiences
organising teacher CPD beyond subjects measured in the school performance tables
The ideal buyer profiles for Beat Goes On are:
music education hubs
primary schools
secondary schools
When working with ESM, one of the first tasks that we take on is to develop customer personas. These detailed documents look at the goals and pain points of the teachers and school leaders who would most benefit from working with an organisation.
Broadly speaking, the Beat Goes On customer personas fall into three groups:
members the wider leadership team in

music education hubs
headteachers in

primary schools
heads of music in

secondary schools
A social media strategy
ESM worked to develop a social media strategy that positioned Beat Goes On as a leader of innovative and cost-effective approaches to making music in the classroom. We needed to demonstrate that Ollie and his team could overcome the challenges faced by each of the customer personas.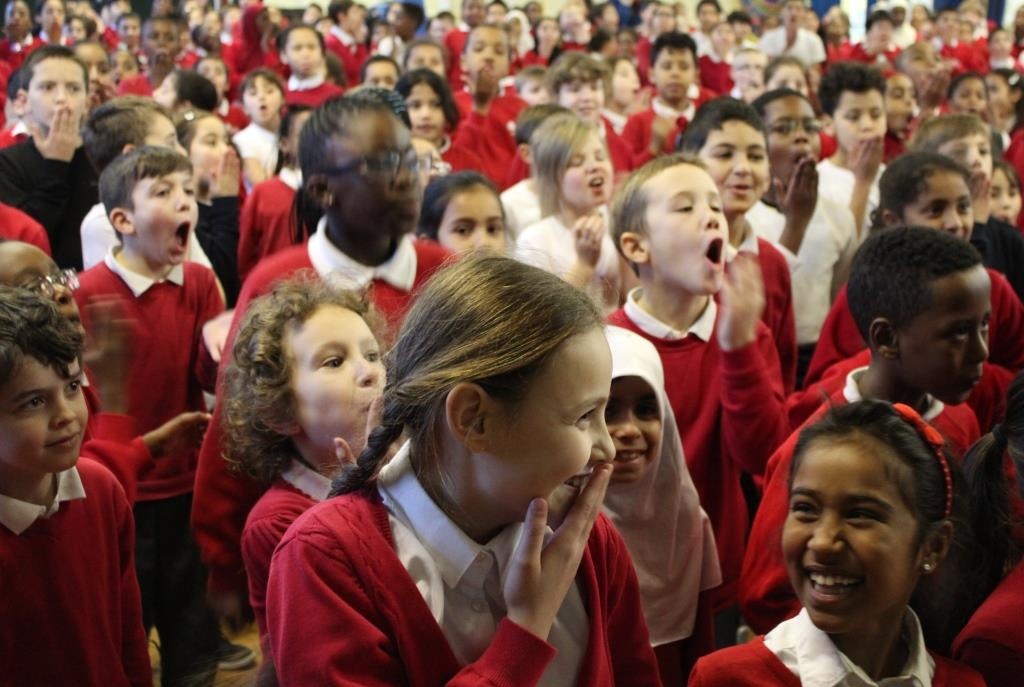 As a result, we started with a social media campaign that highlighted three of Beat Goes On's key selling propositions:
schools

don't need instruments

for a Beat Goes On workshop
the musical activities taught on the day can

easily be extended by teachers

in their classroom
pupils' feedback

is always positive and enthusiastic
To achieve this, our campaign focused on:
sharing

pupil and teacher testimonials
sharing video footage of

actual workshops
sharing short videos with

additional body percussion activities
The Consideration Stage of the Buyer's Journey
With Beat Goes On's brand awareness rapidly increasing and the audience understanding their own pain points, we were in a position to plan the Consideration Stage of the campaign.

During the Consideration stage, buyers know what their problem is and are learning about solutions. This was an opportunity for us to position body percussion and samba drumming (Beat Goes On's core offer) as a solution to the funding crisis.
Content offers
To achieve this, we worked with Ollie to develop two content offers that would function as lead magnets on his site. The first was an ebook that would help schools to start their own junk percussion ensemble.

Junk percussion isn't a core offer for Beat Goes On but the rhythms and low cost to entry are a perfect fit for the brand. This ensured that we were able to provide a free content offer that wouldn't cannibalise the market for the core workshop offer. Both the content offer and the workshops are low-cost, engaging and genuinely musical. Perfect for the Beat Goes On brand!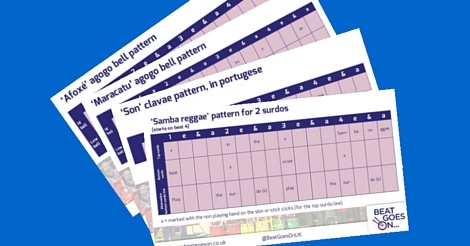 The second content offer was a set of four samba rhythm grids. Beat Goes On routinely offers samba drumming workshops, so this offer was more closely aligned to the core offer. These resources would help teachers to start exploring samba drumming in their own lessons and, hopefully, give them an appetite for more!
Presenting the content offers to the audience
We made these content offers available on Ollie's website using HubSpot's Lead Flows feature.
Each offer is presented to users using behavioural triggers that align with the value the resource represents.

The samba rhythm grids slide in on the bottom-right of the screen once users have scrolled down 50% of the page. Scroll behaviour is an indicator that visitors are interested in the brand. As a result, the samba rhythm grids (the offer most closely aligned to Beat Goes On's brand) made the most sense to offer in this manner.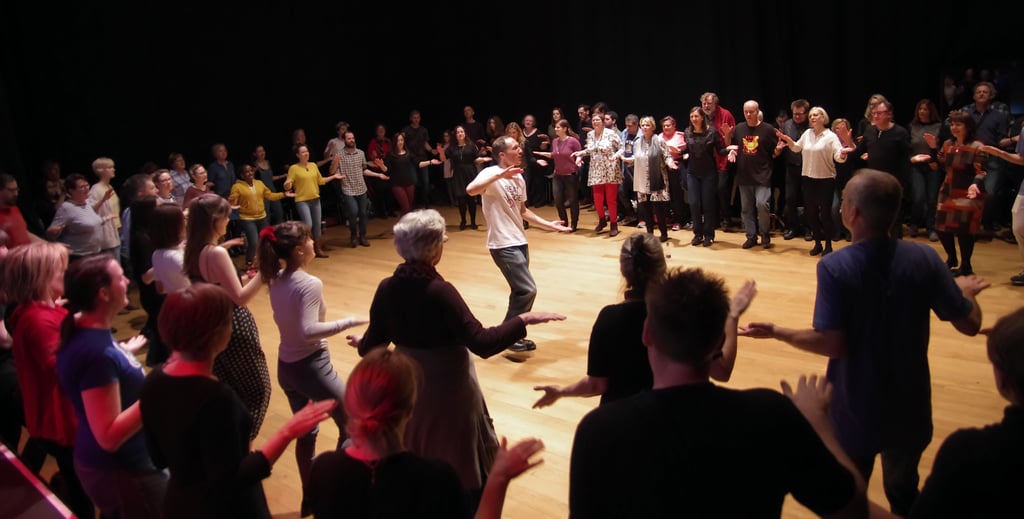 For the junk percussion ebook, we wanted to present this to users who were sufficiently interested in percussion workshops to visit the site but didn't necessarily find what they were looking for. For this type of website visitor, we wanted to demonstrate that Beat Goes On has a broad range of expertise and could offer more than just the core offer presented on the homepage.

To present this resource, we configured the Lead Flow with an exit-intent trigger. This is a handy technique that generates a pop-up only when the visitor's behaviour implies that they are about to leave the website. Essentially, it gives us one last chance to demonstrate Beat Goes On's value to the user.
Impact of the content offers
Before the content offers were available, the Beat Goes On website was converting visitors into leads at less than 1%. At ESM, we typically expect to see a website to convert at 2%. These two content offers performed far above that level:
Slide-In: Samba Rhythm Grids: 7% conversion rate
Exit Intent: Junk Percussion Guide: 10% conversion rate
That's a conversion rate increase of 900%!
The Decision Stage of the Buyer's Journey
With growing brand awareness and a huge increase in lead acquisition, our focus moved to the Decision Stage of the Buyer's Journey.

In the Decision Stage, a buyer understands their problem and has selected a type of solution. They are now looking at specific providers and products that will solve their problem.

To ensure that Beat Goes On provided a clear solution, ESM created a series of PDF brochures that Beat Goes On could use as both physical and digital assets. Each one outlines the details of the workshop and provides an outline of the costing.

ESM also worked with Ollie to refine the copy of his sales emails, making sure that:
the value of Beat Goes On's offer was clear
the recipient knew what action they needed to take to move things forward
Finally, we set Beat Goes On up with HubSpot's CRM, which automatically links new marketing leads with any existing conversations.
Results
What has been the impact of our work with Beat Goes On?
900%
increase in website conversions
354%
increase in email list size