What's involved in HubSpot Coaching?
HubSpot Coaching takes the form of a weekly video call with a dedicated strategist for your business. This call follows our tried-and-tested method of identifying how you will meet your business goals using HubSpot's software and inbound marketing, sales and service principles:
Portal review: an exploration of the data in your HubSpot portal and a general health check
Explore options: compare the status-quo to your business goals and consider a range of solutions
Narrow options: identify the options that are most effective and achievable
Action plan: document an action plan in HubSpot Projects that will allow you to achieve your goals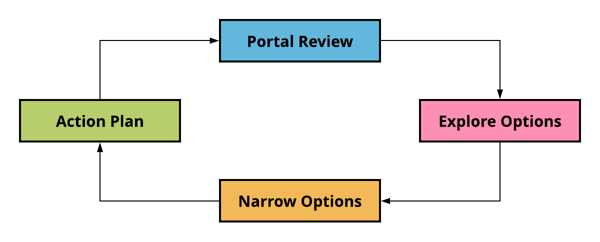 This weekly call is supported with up to 2hrs of email support each month (further support can be purchased on an ad-hoc or ongoing basis).
Our coaching packages start of £375 per month, which includes the weekly video call, the 2hrs of email support, your dedicated strategist and real-time data dashboards. Up to two members of your team can use the coaching service at this price point - if you would like to have additional team members, then we can arrange a custom quote.