How to get started with live chat
In today's world, convenience is king. People want faster access to more information. The age of lengthy contact us forms and reading FAQ pages is over.
Having live chat on your website allows anyone to get the answers that they are looking for straight away, and allows you to qualify those people based on your conversation with them.
Build
When setting up live chat first you need to start with the welcome message. Customise what your website visitors will see when they start a live chat with your team, making sure your initial message is captivating and offers access to help they may be seeking.
Your live chat can also provide easy access to knowledge base articles or blog posts through the use of instant answers, allowing a user to go directly to a specific page if they want to before speaking to a real human.
Your wording used here becomes important to ensure that the person who is clicking on your chat widget knows they are indeed going to be transferred to an actual member of your team and not a bot.
Next you need to decide who on your team will be available for live chat and at what times of the day. Make sure you have a fallback option such as an email capture field that can be provided if nobody on your team has picked up the live chat in a couple of minutes.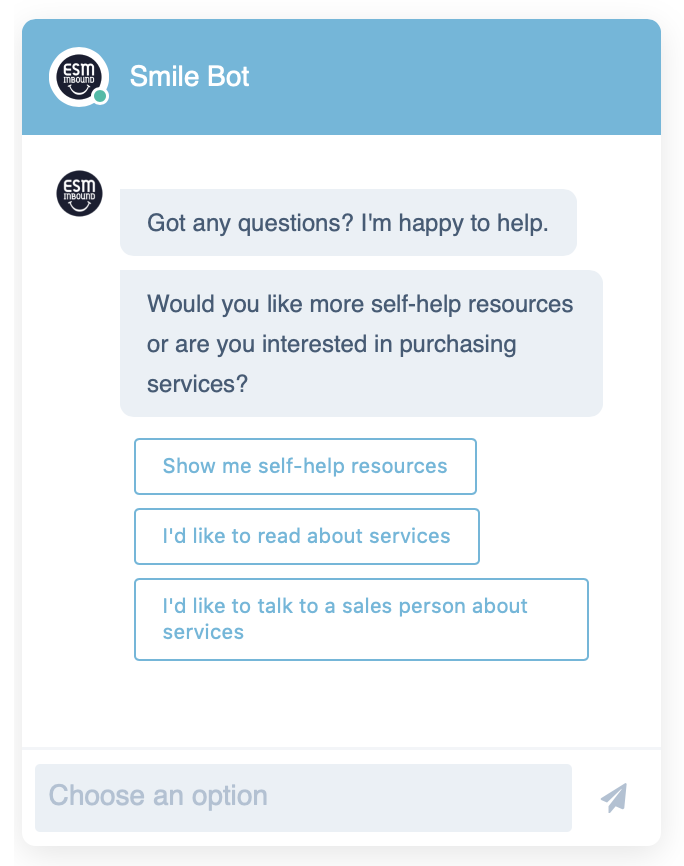 Target
Where does your live chat widget show up on your website? Does it display on the homepage or 'about us' page? Maybe you have it only showing on the pricing page so that your sales team can help guide people through the best service offering for them?
It becomes important to decide what the function of your live chat widget is going to serve so that you can make sure that the wording you have used is correct and that the right member of your team is ready to answer any questions directed to them.
A pricing and features page may require a different person on your team to answer live chat questions rather than just a general FAQ live chat sitting on the "about us" page.

Display
Next you need to decide how you will present your live chat widget to visitors on your website. Will it have your branding on it, or will it have the name and picture of the person on your team who will be handling all live chat conversations?
Will you have your live chat widget appear after a certain amount of time spent on the page? Or maybe it only pops up if a visitor has scrolled 50% of the page or shown intent to leave the page?
There will be a lot of initial trial and error in the beginning until you find something that works best for you and your visitors.