Facebook Retargeting Playbook
Retargeting is the holy grail for marketers. As one of the most successful ways of closing potential customers, why not use it to its full potential?
If you've not used retargeting before, don't worry - below, we'll go through how to create and understand Facebook retargeting campaigns.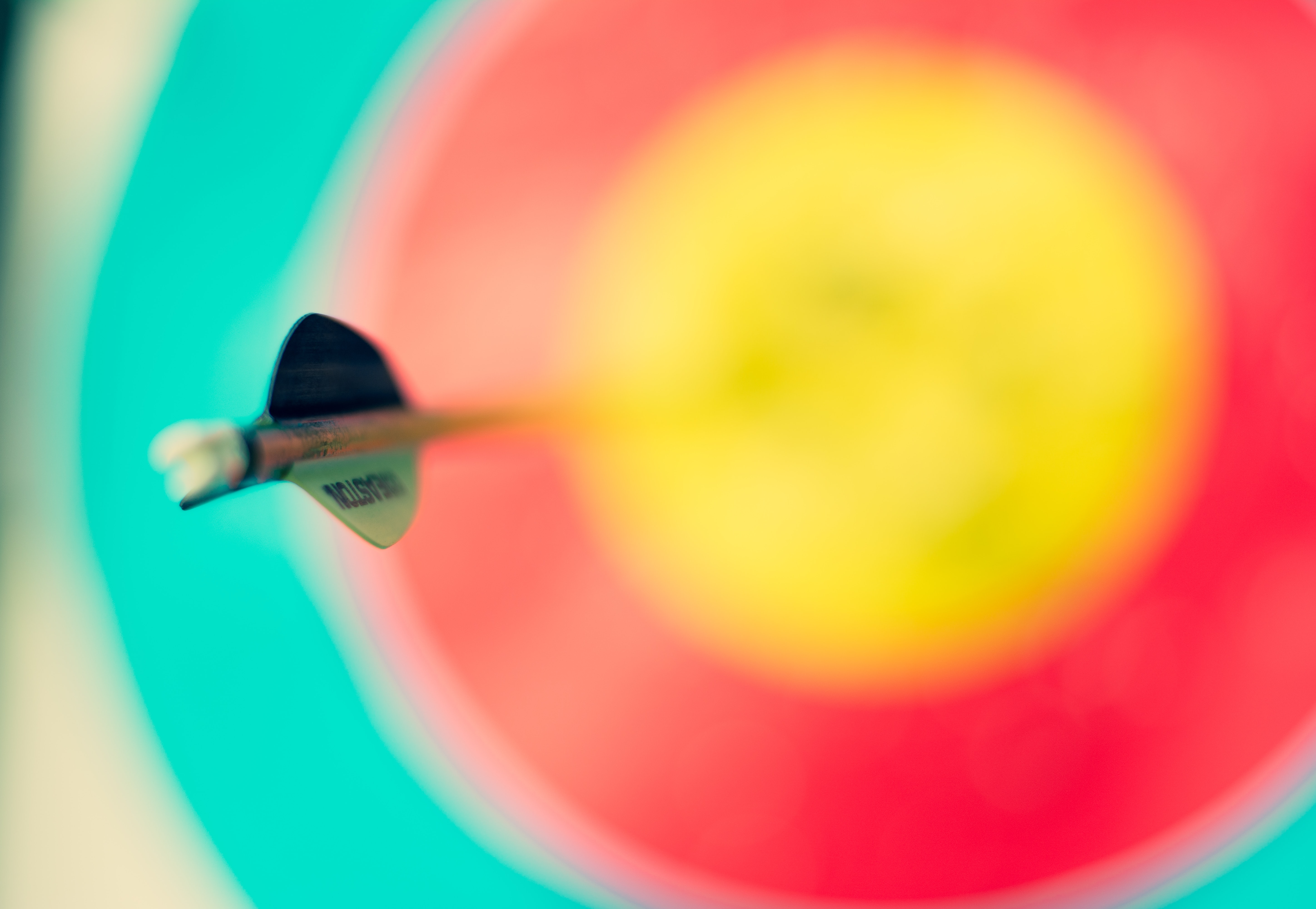 What is Facebook retargeting?
Facebook retargeting uses audience data to show ads to people that have already visited and expressed an interest in your website. Retargeting allows you to focus on these people to remind them how great your product or service is and draw them back in to convert them as customers.

There are two types of retargeting on facebook, pixel based and list based:


Pixel based retargeting

Pixel based is probably one of the most common ways of retargeting and works by redisplaying your content to any anonymous website visitors.

When a person clicks on your site, a piece of code called the pixel (you'll need to set this up on your website in order to track visitors), is placed on their browser. When they leave your site and continue through their day browsing the web, the pixel notifies retargeting platforms to serve specific ads based on the specific pages they visited on your website.

List based retargeting

List based retargeting works by using a contacts information that you already have in your database. Less common than pixel-based, this allows you to have more control over the customisation criteria for your ads because it's based on more than behaviour.
How to run a retargeting campaign on Facebook
To run a retargeting campaign, plan and set up your campaign as you usually would. Then, the magic will happen once you've created your custom audience. There are so many events that you can track and retarget, but for the purposes of this, we'll focus on retargeting to people who have visited your website recently.
Create a custom audience
When you reach the audience part of your campaign, choose 'Custom Audience'.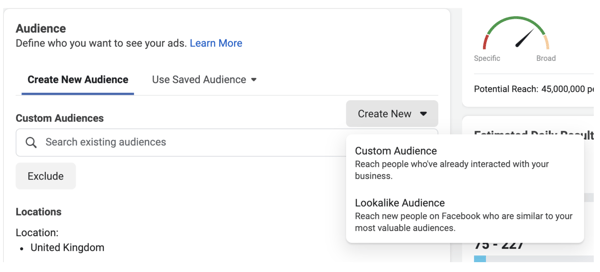 Choose your audience source
There are many options, but for retargeting, let's focus on website traffic so that we're reaching the people who have visited your site. This is also where you can choose to use list-based retargeting, using your contact list.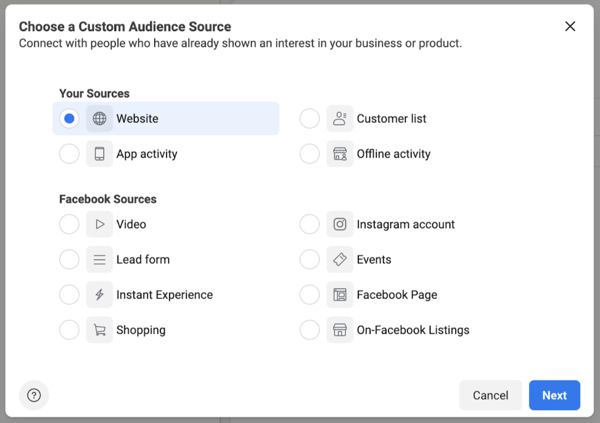 Next, you'll get a pop up to further define your audience. Choose to target people who visited anywhere on your site, or be more specific if you're looking for more defined data, and choose people who visited specific webpages. You can also target visitors by time spent on a specific page. We'll focus on all website visitors. Name your audience and click 'create'.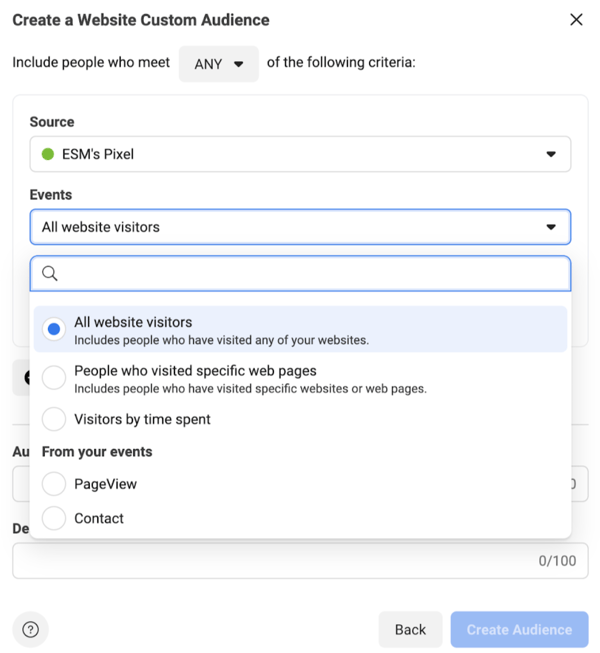 Segment your ads
Select your custom audience and start segmenting. Set the location you want to target, and if you want to create even more targeted ads start defining your audience based on your buyer personas and segment by demographics, interests and behaviors and other demographic options.
Et Voila!
Set your budget, create the ad and your audience is ready to go! In order to get the most out of your retargeting campaigns, make sure that you're giving your audience a good reason to get back into your funnel!
These are just the basics, but it's a great place to get started.